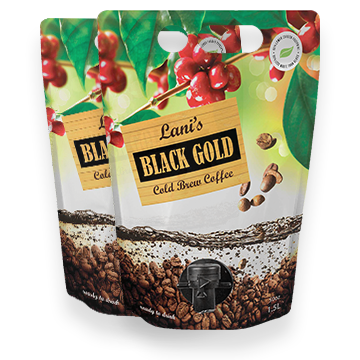 When we talk about goods, trends of customization of the product is not a new aspect to focus into. Of course, as producers, companies want to showcase their competitive advantages not only through quality and added product features but also through their presentation–their packaging.
In today's modern world, a shift from packaging decorations to direct-packaging printing has been observed by some studies. In a study conducted by Packaging Digest for food and beverage product, they found out that companies are currently using direct-package printing for their method of product decoration. When asked about their future packaging preferences, the results, again, showed that direct-package printing was also what the majority of the respondents they favored.
What is Direct Package Printing?
Direct printing is a product decorating process used to produce print on certain materials that are corrugated. The direct package printing process involves the application of ink directly on the material through a printing plate. Printers are then placed in line with the cutting to allow easy additional printing. What is great about this method is not it creates durable and quality printing on the surface of the materials. The printing lasts long which means the product does not have to face problems concerning about its print becoming worn-out looking or looking different. Currently, this is one of the most efficient processes of printing in the market.
Why is there a shift to Direct-Package Printing?
The demand for direct-package printing on products have actually been predicted in the 90s. Basically, the major reasons as to why direct-package printing would become a hit is most probably its flexibility for changes in the packaging operations. It provides the capability for a more customized graphics as well.
Before this direct-package printing, labeling was the trend. However, direct printing is definitely taking over the labels that have to be applied over the products. Certain benefits involving cost and speed are also some reasons as to why direct-package printing is a rising trend.
In spite the fact that direct-package decoration is trending, it probably will not replace labeling completely, for now. Several companies still prefer the traditional method of product decorating which involves printing out labels.
The Bottom Line
Many, if not all, printing companies have now looked into direct-package printing systems. A reliable product printing company, Doranix, has even introduced their new direct-to-package printing system which is the ThermaPrint 64. Featuring increase in connectivity and allowing flexible interface and networking are among its exciting improvements.
Indeed, the world of product proliferation and product decorating has been growing at a fast rate. New decorating systems are now dominating the production world in hopes of giving more impact on the minds of the potential consumers while lowering the production costs.
As for the traditional labeling method of product decorating, only time will tell if they will be completely erased in the picture. As for now, there is still a lot of room for them to claim back their popularity.